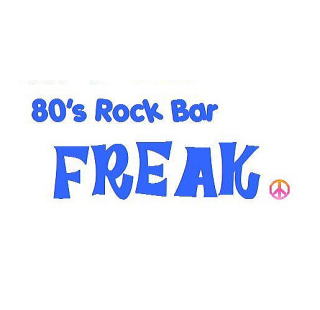 |Top page|
since 1.Sep. 2010

80's Rock Bar
FREAK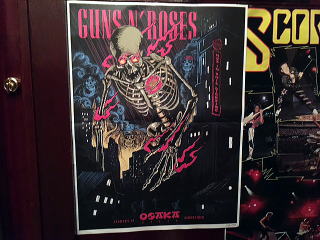 大阪・東心斎橋にある小さな隠れ家SHOT BARエイティーズ ロック バー フリークです
1980年代中心の 洋楽&邦楽のRock・Pops・Heavy Metal・Hard Rock Musicなどを中心に ON AIR しています。
(70年代と90年代中期くらいまで ON AIR しています)
お一人様でもお気軽に御来店くださいませ




店の地図へ(click to google map)


It is 80's Rock Bar FREAK in Osaka Higashishinsaibashi.
I'm a hideout place shot bar.
We ON AIR at in the 1980s the world wide and Japanese music of Rock · Pops · Heavy Metal · Hard Rock Music. And more. The 1970s and 1990s music until the middle also will play.
Please feel free to visit us even one person.
I'm sorry, bar master a little speak english.


当店にカラオケと楽器とyoutubeありません

This bar don't have karaoke and instrument and youtube.






BURRN! 2016年4月号『Rock Bar企画』にFREAKが掲載されました!是非御覧ください!

THE WORLDEST HEAVYEST HEAVY METAL MAGAZINE BURRN! 2016 April issue to the "Rock Bar planning" 80's Rock Bar FREAK was published!






click to PC page




click to MOBILE page




click to my blog







大阪市中央区東心斎橋 1-17-27 日宝ニューコロンブス 4階

1-17-27 Nippou Nyu-koronbusu 4F. Higashishinsaibashi, Chuo-ku Osaka-shi, Osaka, ZIP 542-0083, Japan




店の地図へ(click to google map)


地下鉄御堂筋線 心斎橋駅
5・6番出口 より 直進 徒歩2分

2-minute walk from the subway Midosuji line Sinsaibashi station 5, Exit 6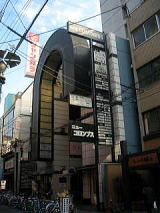 定休日:火曜日

Regular holiday is Tuesday.


日曜~木曜 19:00~3:00
金曜・土曜 19:00~5:00
日曜日は営業しています
祝日の前日は5:00まで営業致します

Open Sunday-Thursday to
19:00 to 3:00

Open Friday and Saturday and the holiday the day before
19:00 to 5:00





店の地図へ(click to google map)

TEL:06-6125-5650




Mail-1


Mail-2




click to my blog






click to LILLIAN AXE's page


アクセス解析 アクセス解析データ カウンター例 カウンター